Following its loss to Fordham, the Hoyas return home to Cooper Field November 4 for the 78th Homecoming versus Lafayette, its 13th Homecoming game in the unfinished facility.
For those who follow such things, Georgetown first announced a new football facility in 2001, and has provided years of promises that a new facility was just around the corner.
Fourteen months ago, Franklin & Marshall College (enrollment: 2,324) announced a $19 million multi-sport facility for its Division III intercollegiate teams. "A core component of our strategic vision for F&M's future is building a model...athletics program that enriches the overall student experience on campus, not just for the roughly one third of F&M students who participate in varsity athletics, but for all of our students, who will benefit from our increased capacity to offer enhanced programs in wellness, leadership, athletic training and sports medicine," said college president Dan Porterfield (C'83) at
its groundbreaking
.
Saturday, its new Shadek Stadium opened on schedule, where F&M
routed Division III rival Dickinson 56-0
before a sold out crowd.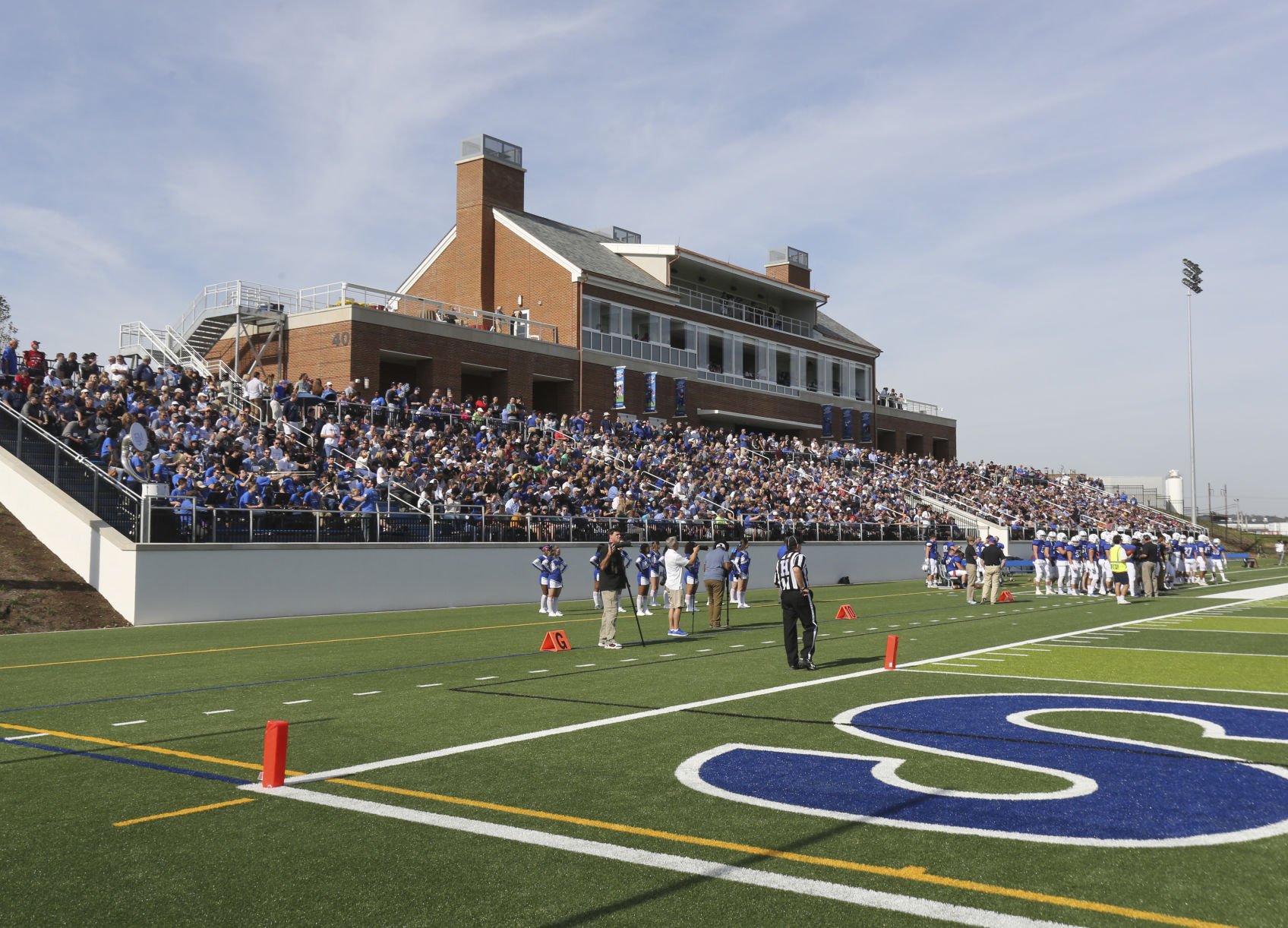 Prior to F&M, Porterfield served as a vice president at Georgetown and its interim athletic director in 2009-10,
writing
that "It is crucial that we complete the Multi-Sport Field...I have asked colleagues in Athletics and the University to see if we can develop a cost-effective approach to completing the field. Our goals will stay the same: To improve our teams' game-day experience, to make the venue more fan-friendly, and to construct an aesthetically pleasing facility. As we develop new options for this important project in the coming months, we look forward to sharing its details with our friends and donors."
One of Georgetown's last public comments on its stadium project dates to 2016.
— Lee Reed (@HoyasAD) August 4, 2016